Commissioner's Biography
Police Complaint Commissioner, Stan T. Lowe

Stan T. Lowe was sworn in as British Columbia's third Police Complaint Commissioner on February 13, 2009. His appointment was renewed by the Legislature in February 2015, for a further 4 year term.
Prior to his appointment, Mr. Lowe worked as a public servant for 19 years with the Criminal Justice Branch. For nine of the years with the prosecution service, Mr. Lowe worked in the Victoria Crown Counsel office as a member of the Major Crimes Prosecution Unit (MCPU). During his tenure in the MCPU, Mr. Lowe primarily prosecuted homicide cases; however he also had conduct of other serious high profile prosecutions which include his participation in Provincial Residential School Prosecutions and his conduct of matters involving the Kuper Island Residential School.
In 2005 Mr. Lowe joined the executive management of the Criminal Justice Branch as the Communications Counsel. His work involved serving as a liaison between the Branch, the public, and police. He was also tasked with the administration of the appointment of Special Prosecutors.
During his tenure as Commissioner the OPCC has been instrumental in the successful implementation of significant legislative changes to the Police Act process. Mr. Lowe has been a passionate advocate for the use of Alternative Dispute Resolution (ADR) in the police complaint process. He has received specialized training in mediation and during his tenure the use of ADR has increased substantially. ADR will remains a legacy focus in the operations of the OPCC.
Mr. Lowe has served on the Executive Board of Directors for the Canadian Association for Civilian Oversight of Law Enforcement (CACOLE), the national body of Civilian Oversight Agencies across Canada. He has been a past President and has been a member at large in the Executive Committee for several years.
Mr. Lowe is known for his collaborative approach and his strategic change management skills in the area of oversight of Law of Enforcement.
Stan T. Lowe obtained his law degree at the University of British Columbia and has been called to the Bar in British Columbia since 1989.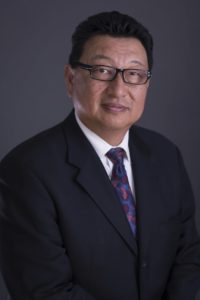 Commissioner's Message
Welcome to the Office of the Police Complaint Commissioner's website. As Police Complaint Commissioner for the Province of British Columbia, my primary focus is to increase public confidence in the police complaint process.
An effective tool for improving transparency and accountability is information. It is my hope that all stakeholders will find this website to be an informative and valuable resource.
I, and members of my staff, remain committed to ensuring that the police complaint process in British Columbia continues to improve and meet the needs of both the public and policing community.
Sincerely,

Stan T. Lowe
Police Complaint Commissioner